Images of Sustainability

Sustainability can take many forms. Show us what "sustainability" is in your community. Share your pictures here.

Show us what sustainability means to you and how you can achieve sustainability. Have your images incorporated into the WRCOG Climate Action/Adaptation Plan!

0

1

Days Remaining

Photos Added

Help spread the word. Encourage others to participate!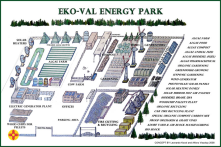 Missing from this photo are wastewater treatment - anaerobic digestion - renewable natural gas and transportation infrastructure